Why doesn't Wonder Woman wear a hard hat?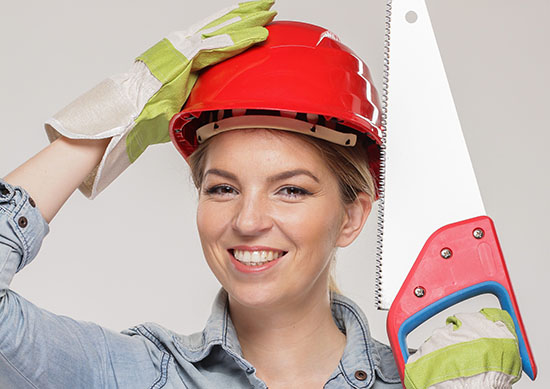 In recent findings summarised in the report Delivering Through Diversity by McKinsey & Co. , it emerges that companies with executive gender diversity perform 21% better than less diverse companies. This means that companies with women in top executive roles, where the bulk of strategic and operational decisions are made, are more profitable and create more value.
Yet, construction is one of those die-hard industries in terms of gender inclusivity, which can be summarised by the classic stock photo of white men in hard hats.
Women make up only around 13% of construction sector workers, a number that hasn't changed much for two decades. Furthermore, and more depressingly, only 2% of on-site workers are female.
I am a woman in construction, and I have to admit that when I could have contributed my talents and ability to the sector, I gave in to the general male dominated environment pressures, and quit architecture after only three years of practice.
The long, family-unfriendly hours, the sexist jokes and testosterone-fuelled stares, being called 'sweetheart' on site, the almost impossible prospect of career progression, while being left to draw (rather than design) and make coffees, proved a little too much for that younger and inexperienced version of myself.
So, I decided to invest my energies in sustainability, which proved a much more fulfilling and fairer career.
But, thinking about it now, is this really the way it had to end? Maybe I wasn't made for architecture for millions of other reasons, but this one single failure of mine - giving up in the face of sexist adversity - still haunts me today.
It all came up again recently in the run up to London Build (which is on the 24th of October at London Olympia), where there will be a Women in Construction Networking Event - the largest of its kind. I'm one of the Women in Construction Ambassadors, trying with many others to figure out how to change the face of construction, this giant dinosaur of a sector, in a world that goes at the speed of light, and the answer is less than straightforward.
During the Green Gorilla Masterclass Programme, in our latest Superstar Communicator session, one of the participants, a lady working as a sustainability consultant in London, asked how she could make a bigger impact in networking situations. She shared her experience of being simply ignored by senior male participants on several occasions, when she was just trying to start a professional conversation. Now, arguably, they might have been there with a specific agenda, they might have had other things on their mind (remember: always be kind, everyone you meet is fighting a battle you know nothing about), but when they are talking to their peers and clearly ignoring this lady's presence, you can't help but think that there is something inherently wrong with the way the sector treats its women.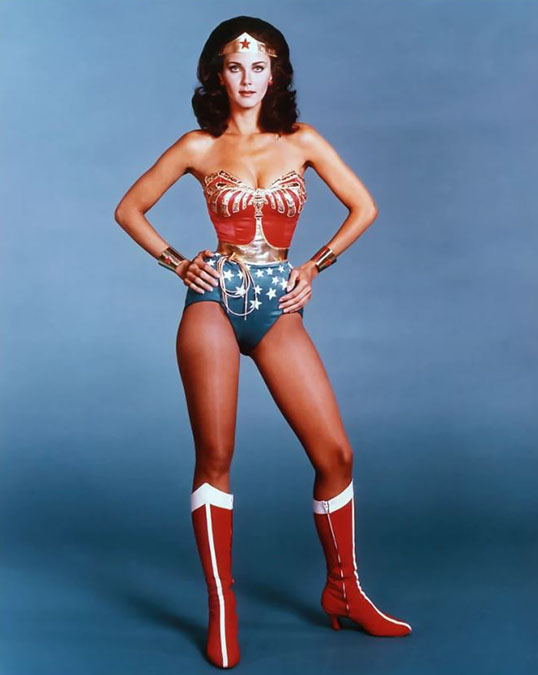 Of course, if you are in my client's situation and you are struggling to make your voice heard, there is plenty you can do to change that from a personal point of view.
You can certainly work on your presence in a room, for example by adopting a 'power pose' (watch the TED Talk by Amy Cuddy on how your body language may shape who you are), you can use your most assertive tone of voice, you can listen, you can prepare and work on your message and the way you deliver it, you can make eye contact.
After all, this is our vision at the Green Gorilla: to empower sustainability consultants to become a better, more confident version of themselves.
However, the sector as a whole has to progress, and even society in general needs to fight against gender stereotypes, perhaps by stopping giving Lego to boys and dolls to girls to play with at nursery.
The world needs to understand the extraordinary value that women bring to the table, in an industry which is chronically plagued by skill shortages, and ever changing with new technologies, like BIM, which open up less traditional work opportunities.
Females not only perform construction tasks as well as males, but they can bring to their employment many soft skills recognised as fundamental by other industries. For example communication, the ability to empathise with the customer, listening skills, attention to detail, and so on. Once they pass their mid-20s, many start a family, and as my ex-CEO once told me, they make the best employees, because they have more responsibilities. In other words, they haven't got time for water-cooler chats, so they laser-focus and do their jobs exercising exemplary tenacity and work ethic.
I will be campaigning more to change the status quo, so watch out for new initiatives in the months to come, and let me know if you want to get involved.
And if you are interested in acquiring strong soft skills, so that you too can enter a room and feel in charge, whether you are male or female, consider joining the Green Gorilla Masterclass Programme.