The Six Winning Sales Techniques Every Sustainability Consultant Should Master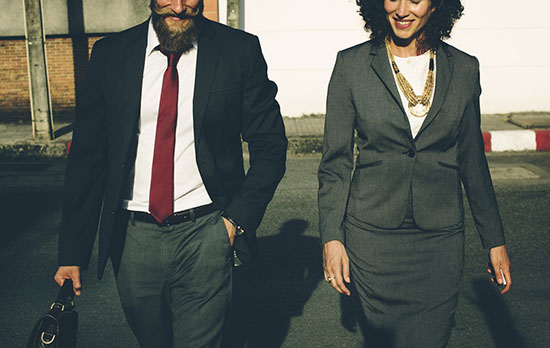 You are at your first meeting with a potential new client, and they are clearly not keen on undertaking a sustainability assessment for their building. They have to do it because it's a planning condition, but really, they would rather spend the time and money another way.
Have you ever experienced a situation like this, where you've had to try and convince them with a few random facts that popped into your head?
"The building will be cheaper to run in the long term!" but they are investors who would sell straight after construction is over, so they aren't really interested.
"It will help saving money at the construction stage!" but how? If all they can see is extra resources, extra involvement by various professionals, extra features?
Then you resort to the stick rather than the carrot:
"I'm afraid you have to do it."
This will work in the short term, of course they will have to do it, but it will be like pulling teeth for the next 12 to 18 months.
Your technical expertise is, of course, fundamental to the job you do. You need to be able to advise your clients about the most appropriate technologies and strategies for their project. Without those skills, you won't be a sustainability consultant.
However, a survey carried out in 2010 by the International Society of Sustainability Professionals (which you can view here) uncovered that in general, more 'soft' skills were deemed of extremely high importance than 'hard' skills.
Soft skills support you in an area that is less objective and more subtle than your technical knowledge. Interpersonal and influencing skills cannot be easily measured, but have a huge impact on the outcome of your project.
However, not everyone is born with a natural ability to sell ice to the Inuits.
The first step is to come across as a confident professional that knows what you are doing, in order to win your client's trust. To do that, you need to work on your presentation skills, on your assertiveness, on how you deal with and resolve conflicts, on how you react to changes happening to you and how you can support others when changes occur.
But it's also essential that you learn to deal with your sustainability consultant job as a salesperson would do. At the end of the day, you are 'selling' the idea of sustainability and its benefits.
You need to use all your influencing and negotiation skills to ensure not only that the client 'buys' sustainability, but also that they collaborate with you and, if you are lucky, you convert them from client to advocate. This will ensure a smoother assessment process and a far greater chance of referrals and repeat business.
But what if you are shy? What if selling is the last thing you want to do? Haven't you spent the last decade of your life learning what fabric first is, the three pillars of sustainability, and the difference between a ground source and an air source heat pump?
Truth is, you don't need to be a sly, ruthless, outspoken, greedy individual to sell. Think about it: selling is not despicable, we all need to buy to survive. Additionally, your role is mainly to provide your client with all the information they need to make an informed decision and you are not going to sell something that your client doesn't need - in fact quite the opposite. Also, modern sales techniques are more sophisticated than those used in the 80s by door-to-door encyclopedia salespeople.
There are six winning sales techniques that are fundamental to helping you reach your goals, even if you are not a natural salesperson. Try them in your next meeting:
1. Ask insightful questions and really listen
You need to understand your client's needs first. Don't try to fit a square peg into a round hole. If you try and reel off a list of generic benefits that will not help them sort out their specific problems, you will not get very far. Asking the right questions will help you to understand whether their main interest is selling quick, or long-term productivity and staff retention, or CSR, or beating their competition, etc. There are enough benefits in sustainability to please clients in any situation. We cover these in the Green Gorilla's Value of Sustainability masterclass.
2. Sympathise, then sell to their pain
This is the key to selling to people: understand their main frustration and issue, then respond to that with the right solution - are they in a hurry to finish the building and sell? Are they building on a tight budget? Are they worried about their reputation in the marketplace? Different aspects of building sustainability can support and help address any of these issues. Again, we cover how to deal with different clients and their specific issues in our Green Gorilla's Value of Sustainability masterclass.
3. Enable the client to be the hero
How can you help your client to resolve their issues? The key here is to remember that people love talking about themselves, and so does your client. Talk about the results you can give them, without boasting about your wonderful company and magnificent abilities. If you can make it all about them, you will empower them to find a solution to their issues. This is subtle – but it makes a difference. A client who feels like they are the hero makes for a very satisfied client.
4. Define the value proposition
When you reach the point of talking about the benefits of building sustainably, tell the story in an engaging and compelling way. Do your research, pick a few case studies of similar buildings and companies to that of your client's, and show them what's possible. Get them excited about the prospect of building something to be proud of, something that will set them apart from the competition, with a higher rental value, happier building occupants, lower bills etc.
5. Think yourself a winner
Don't go into meetings with your tail between your legs. Stand tall and be proud of the job you do. On the way to your next meeting, picture yourself sharing a joke with your client, in a relaxed atmosphere where you are confident and persuasive without being cunning. Imagine having a productive, positive, collaborative outcome. The mind is a fantastic machine that can perform the best tricks if we use it right - believe that you can do it, and you will.
6. Smile and be positive
People choose people, rarely products. Your client will buy into you, even if they are not 100% convinced of the sustainability argument. They will trust you to lead them through the process pain-free, and that's what will make them choose you over others. Negativity is a powerful turn-off. That is why it's so important that you smile genuinely, you come across as open, trustworthy and assertive.
Our Green Gorilla Masterclass Programme teaches you all of the fundamental skills above, including presentation, influencing, assertiveness and more, so that you can be a winning consultant and keep your clients happy. Our weekly live online masterclasses, which run over the course of eight weeks, will change the way you approach your job and have a profound and lasting impact on you.
Tags: Your Community